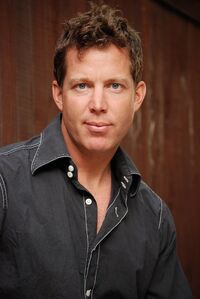 Casey O'Neill is an American stuntman and actor. He was born on June 23, 1970.
In Indiana Jones and the Kingdom of the Crystal Skull, O'Neill was one of the stunt doubles for Shia LaBeouf who portrayed Mutt Williams.
O'Neill also doubled LaBeouf in the 2008 motion picture Eagle Eye (2008). Among the other actors he also doubled are Antonio Banderas, Tom Cruise and Colin Farrell. He was responsible for supervising the horse stunt riding sequences in the Lord of the Rings trilogy for filmmaker Peter Jackson.
External links
Edit
Ad blocker interference detected!
Wikia is a free-to-use site that makes money from advertising. We have a modified experience for viewers using ad blockers

Wikia is not accessible if you've made further modifications. Remove the custom ad blocker rule(s) and the page will load as expected.