Hugh Fleming is an Australian artist who provided cover art for several issues of Dark Horse's Indiana Jones comics in the 1990s. Though he was to draw the interior art for Indiana Jones and the Lost Horizon and had produced a cover, the story went unproduced as the Indiana Jones comic line was brought to an end.
When the line was resurrected in 2008, Fleming designed the covers for the comic adaptation of Indiana Jones and the Kingdom of the Crystal Skull.
Indiana Jones bibliography
Edit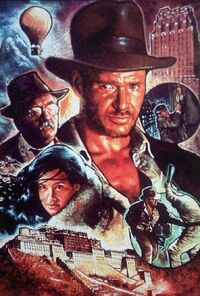 External links
Edit
Ad blocker interference detected!
Wikia is a free-to-use site that makes money from advertising. We have a modified experience for viewers using ad blockers

Wikia is not accessible if you've made further modifications. Remove the custom ad blocker rule(s) and the page will load as expected.