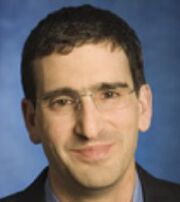 Laird Malamed was former assistant sound editor on The Young Indiana Jones Chronicles. He is also an occasional poster on the message boards of TheRaider.net under the name "lairdo", and contributor to the Indy-Cast. Laird is also a writer for IndyInTheClassroom.com's Adventure Log series where he chronicles his travels around the world.
External links
Edit
Ad blocker interference detected!
Wikia is a free-to-use site that makes money from advertising. We have a modified experience for viewers using ad blockers

Wikia is not accessible if you've made further modifications. Remove the custom ad blocker rule(s) and the page will load as expected.