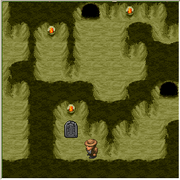 The Mayan Stele was a large stone slab with inscriptions on it, depicting the past reigns of Mayan kings.
During the 1930s, the Nazis were looking for the Stele in Mexico, believing that it held information about the future, which could help them achieve victory in Europe.
Marcus Brody learned of this and sent Indiana Jones to find the Stele before the Nazis could ruin another valuable artifact. Indy reached a large pyramid where he met a temple keeper who asked Jones to return the Stele to its place.
When he recovered the Stele, Indy kept his promise. He placed the artifact into the designated slot and thus concluded his quest with the sincere gratitude of the temple keeper.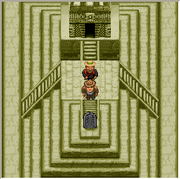 Appearances
Edit
Ad blocker interference detected!
Wikia is a free-to-use site that makes money from advertising. We have a modified experience for viewers using ad blockers

Wikia is not accessible if you've made further modifications. Remove the custom ad blocker rule(s) and the page will load as expected.