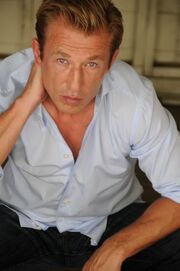 Pasha D. Lychnikoff is the actor who played Roosevelt, the second of four credited Russian soldiers from Indiana Jones and the Kingdom of the Crystal Skull. His roles include blockbusters such as Air Force One (where he first worked with Andrew Divoff and Harrison Ford), 2009's Star Trek and A Good Day to Die Hard where he was allowed to play a comedic role. He is perhaps best known to television viewers for his role as the telegraph operator on HBO's Deadwood.
External links
Edit
Ad blocker interference detected!
Wikia is a free-to-use site that makes money from advertising. We have a modified experience for viewers using ad blockers

Wikia is not accessible if you've made further modifications. Remove the custom ad blocker rule(s) and the page will load as expected.