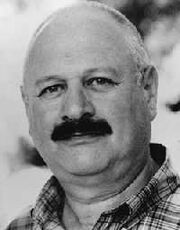 Paul Humpoletz is an actor who played the German Officer at Hitler Rally in Indiana Jones and the Last Crusade. 
His scenes were deleted from the final cut but yet he still maintained credit for the film. He is a UK actor who has won acclaim for his work in praised stage theater productions and television productions. He has starred in movies such as the Harrison Ford film Force 10 from Navarone.
External links
Edit
Ad blocker interference detected!
Wikia is a free-to-use site that makes money from advertising. We have a modified experience for viewers using ad blockers

Wikia is not accessible if you've made further modifications. Remove the custom ad blocker rule(s) and the page will load as expected.