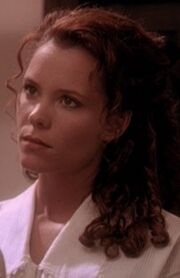 Robyn Lively played Nancy Stratemeyer in The Young Indiana Jones Chronicles episode "Princeton, February 1916". She reprised the role for Young Indiana Jones: Travels with Father and bridging footage shot for Spring Break Adventure.
Lively's sister, Blake, later played alongside Indiana Jones and the Kingdom of the Crystal Skull actors John Hurt and Shia LaBeouf, as well as Star Wars prequel actors Hayden Christensen and Natalie Portman in the 2008 film New York, I Love You.
External links
Edit
Ad blocker interference detected!
Wikia is a free-to-use site that makes money from advertising. We have a modified experience for viewers using ad blockers

Wikia is not accessible if you've made further modifications. Remove the custom ad blocker rule(s) and the page will load as expected.