"The Cuban Connection!" is a three-part story presented in issues 20, 21 & 22 of Marvel's Further Adventures of Indiana Jones comic book series. The series is named after the first installment, published in August 1984. Part two (titled "Beyond the Lucifer Chamber!") followed in September, and part three ("End Run") concluded the story in October.
Appearances
Edit
Characters
Edit
Artifacts
Edit
Locations
Edit
Behind the scenes
Edit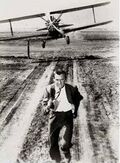 The cover of issue 20 ("The Cuban Connection!") is an homage to Alfred Hitchcock's classic film North by Northwest.
Cover gallery
Edit
Ad blocker interference detected!
Wikia is a free-to-use site that makes money from advertising. We have a modified experience for viewers using ad blockers

Wikia is not accessible if you've made further modifications. Remove the custom ad blocker rule(s) and the page will load as expected.