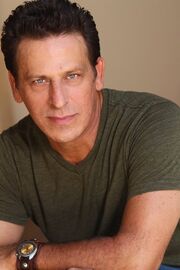 V.J. Foster (credited as VJ Foster) is an actor who played the Minister in Indiana Jones and the Kingdom of the Crystal Skull. He has appeared in movies such as The Shawshank Redemption, Million Dollar Baby, Tenacious D in the Pick of Destiny and Flags of Our Father (the latter which was co-produced by Steven Spielberg) and appeared on television shows such as The Shield, 24, Southland, The Mentalist, NCIS and In Plain Sight.
External links
Edit
Ad blocker interference detected!
Wikia is a free-to-use site that makes money from advertising. We have a modified experience for viewers using ad blockers

Wikia is not accessible if you've made further modifications. Remove the custom ad blocker rule(s) and the page will load as expected.